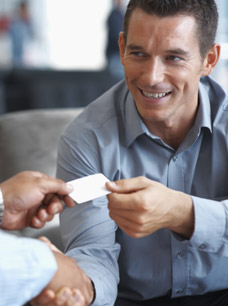 This page deals with the requirements for withholding and remitting of income and other taxes from compensation paid to consultants working in the United States. Generally, withholding is based on where the services are rendered, and not on the basis of the residence or place of incorporation of the payor. Therefore, if you are working in the U.S. through your own Canadian corporation, your corporation may be required to deduct and remit withholding taxes to the IRS, and you may also be required to deduct and remit state taxes, depending on your state of residence or work.
 
If you establish residence in the United States while employed by your Canadian corporation, your corporation must deduct and remit income tax and social security taxes, Medicare tax and all other amounts normally deducted from U.S. resident employees, and remit them monthly to IRS.
In addition, if you operate in the United States through a subchapter S corporation, you are required to make "reasonable" salary payments to all shareholders.
What is Subject to Withholding
When operating in the U.S. through your own corporation, your corporation becomes entitled to gross compensation for your services on the basis of invoices rendered to the client, and is paid for these invoices without deduction. This occurs because the corporation, unless it has a permanent establishment in the U.S., is exempt from U.S. withholding as a provider of "Independent Personal Services" as defined in Article XIV of the Canada U.S. Treaty.
The corporation, after deducting expenses relevant to its operations, will compensate the individual for services rendered. Since it is often difficult to determine ahead of time the amount of "net" income that will be available to compensate the individual, some reasonable estimates must be used.
 
According to IRC Reg § 1.61-2(a)(1):
"Wages" are amounts paid as compensation based on the number of hours during which services are provided. "Salaries" are amounts paid as compensation based on the period during which services are provided. The two are not differentiated for purposes of inclusion in income.
Compensation based on a percentage of profits (e.g., rather than on the basis of the time during which services are provided) is taxable, in the same manner as wages or salary, to the recipient. Compensation based not on profits per se, but on gross revenue or net sales is also taxable.
An employer reports the total amount of the wages or salary received by an employee during a tax year on Form W-2, box 1.
To know how much income tax to withhold from wages, you should have a Form W-4, Employee's Withholding Allowance Certificate, on file for each employee. If a new employee does not give you a completed Form W-4, withhold tax as if he or she is single, with no withholding allowances.
Social Security and Medicare Taxes
The Federal Insurance Contributions Act (FICA) provides for a Federal system of old-age, survivors, disability, and hospital insurance. The old-age, survivors, and disability insurance part is financed by the social security tax. The hospital insurance part is financed by the Medicare tax. Each of these taxes is reported separately.
 
The employee tax rate for social security is 6.2% (amount withheld). The employer tax rate for social security is also 6.2% (12.4% total).
 The employee tax rate for Medicare is 1.45% (amount withheld). The employer tax rate for Medicare tax is also 1.45% (2.9% total). There is no wage base limit for Medicare tax; all covered wages are subject to Medicare tax.
Social security tax rates apply to the cap which is adjusted each year.
International Social Security Agreements
The United States has social security agreements with many countries that eliminate dual taxation and coverage under both countries' systems. Compensation subject to social security and Medicare taxes may be exempt under one of these agreements.
 
In order to obtain justification for not withholding social security taxes, you must complete form CPT 56 and submit it to Revenue Canada, to obtain a certificate of coverage under the Canada Pension Plan.
Nonresident Aliens Performing Services in the United States
Please note that withholding is only required if the individuals performing the services in the United States are not exempt by Treaty. See this link for Treaty exempt situations, which may be applicable to you.
 
In some cases, an internal Revenue Code section or a U.S. treaty provision will exempt payments to a nonresident alien from wages. These payments are not subject to regular income tax withholding. Form W-2 is not required in these cases. Instead, the payments are subject to withholding at a flat 30% or lower treaty rate, unless exempt from tax because of a Code or U.S. tax treaty provision.
Report these payments and any withheld tax on Form 1042-S, Foreign Person's U.S. Source Income Subject to Withholding. Form 1042-S is sent to the IRS with Form 1042, Annual Withholding Tax Return for U.S. Source Income of Foreign Persons. You have to make deposits of the withheld income tax, using the Electronic Federal Tax Payment System (EFTPS).
If You Have Established U.S. Residence
Whether you have established U.S. residence is determined according to U.S. rules independently, and not related to whether you have abandoned Canadian or other non U.S. residential status for tax purposes.
 
According to IRS  the appropriate withholding amount changes from year to year.  The current tax rates are shown  here.
 
In addition to these amounts, deductions should also be withheld and remitted for social security taxes (see above), according to rates and limits determined by IRS from time to time.
In general, you must deposit income tax withheld and both the employer and employee social security and Medicare taxes (minus any advance EIC payments) by mailing or delivering a check, money order, or cash to an authorized financial institution or Federal Reserve bank. Each quarter, all employers who pay wages subject to income tax withholding (including withholding on sick pay and supplemental unemployment benefits) or social security and Medicare taxes must file Form 941, Employer's Quarterly Federal Tax Return. Income and withholding taxes will be reported on form W-2 at the end of each calendar year.
Should You Use A Payroll Service?
Working through your own corporation brings with it many administrative and fiscal responsibilities, including payroll issues. When a corporation pays an employee for services rendered in the United States, the payment may be subject to federal and state income tax withholding, and social security withholding.
A part of the payroll process involves:
Applying for a federal Employer Identification Number;
Applying for state identification numbers in any state in which the corporation has employees;
Determining the appropriate amount of salary to be paid to key officers and management - see also our new topic regarding bonuses to shareholders and related persons;
Calculating the federal, social security, state and other withholdings which are required by law;
Withdrawal of the gross amount of the payroll from the corporate bank account;
Making federal and state withholding tax deposits;
Filing quarterly 941 and equivalent state income tax returns to reconcile your payroll and remittances;
Deposit of net pay to employee bank account(s)
Preparing and filing forms W-2, W-3 and 940 (FUTA tax return) at the end of each calendar year.
All of these functions, although not individually complex, are time consuming and paperwork intensive.
 
In order to simplify all of the above processes and filings, we have established a method by which you can operate your payroll (with or without our assistance) on a handy service called PayCycle.
PayCycle Inc. is an independent company. Although we use this company for payroll services, we have no knowledge of their operations except as posted on their website. If you have any questions regarding the operation of their service, please contact PayCycle directly through links provided on their website.
The typical PayCycle payroll processing involves logging on to the PayCycle website and authorizing the payment of salary. The salary can be directly deposited into employee accounts, and federal taxes can be paid electronically. The entire payroll is debited from your bank account. The total typical cost is about $45 per month (plus a small set up fee) for this service.
 
In addition, if we set up your PayCycle account, you can allow us to access your payroll to provide assistance with input, planning or form filing as may arise from time to time.